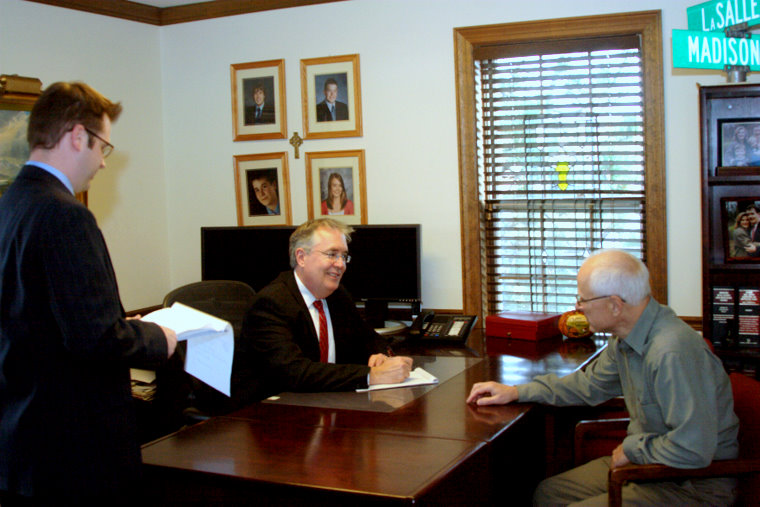 Estate planning is more than making a will and trust. It is an investment in your personal security and the well-being of your loved ones. A current, properly drafted estate plan can save your loved ones from great expense of time, fees taxes and costs. Our goal is to help our clients make the process of estate planning simple and efficient.
We represent clients in Illinois estate planning matters:
Drafting trusts, wills, living wills and powers of attorney to deal efficiently with property rights upon disability or  death;
Helping clients understand and then create clear, enforceable plans to minimize:

future taxes;
conflicts;
professional fees; and
the need for probate.
"Estate planning" means planning for the use and disposition of your assets upon your disability or death. It also includes planning for lifetime distributions using gifts, trusts, beneficiary designations and joint ownership. A good estate plan has three primary goals:
To document plans to care for you, your family, loved ones and charities;
To minimize exposure of your assets to creditors and taxes;
To plan for the efficient distribution of your assets by a fiduciary who you choose in a manner you select.
Our "Estate Planning Memo" addresses the following questions:
Why create an estate plan?
What happens if you die without a will?
What are the components of an estate plan?
How can you get started on your own estate plan?
Read it here.
Estate Planning Video
Attorney Bob Ross briefly explains the purpose of various estate planning tools such as Powers of Attorney for Property or Health care, and what might motivate one to draft an estate plan.

Read about Estate Planning for a new family.
Contact us for your no-obligation initial consultation.